Chi aveva completamente dimenticato che è in lavorazione un nuovo film su Alien alzi la mano.
Tutti? Ok, allora non ero solo io.
A quanto pare, Alien: Covenant sta già venendo girato e uscirà nel 2017. È il sequel di Prometheus, che a sua volta era un prequel/mezzo reboot di Alien – non è chiaro esattamente quali saranno i rapporti tra questo nuovo film e i vecchi Alien, ma a giudicare dalla sinopsi ce ne saranno molto pochi:
Bound for a remote planet on the far side of the galaxy, the crew of the colony ship Covenant discovers what they think is an uncharted paradise, but is actually a dark, dangerous world — whose sole inhabitant is the "synthetic" David (Michael Fassbender), survivor of the doomed Prometheus expedition [fonte].
Quindi, la Covenant è una nave colonia (immagino che siano le astronavi che costruiscono le colonie viste negli altri film). Trova questo paradiso terrestre, che ovviamente è un mondo che nasconde un terribile segreto (Alien?). L'unico abitante del pianeta è David (Michael Fassbender, appena visto in X-Men), l'androide che è l'unico sopravvissuto della Prometheus – nel finale di Prometheus si salvava anche Elizabeth Shaw (Noomi Rapace), ma a quanto pare non sarà parte di questo film.
L'immagine ha decisamente un feeling alienesco: un mix di tecnologia "grezza" (molto anni 80), chiari scuro dell'illuminazione artificiale, e canotta alla Ellen Ripley.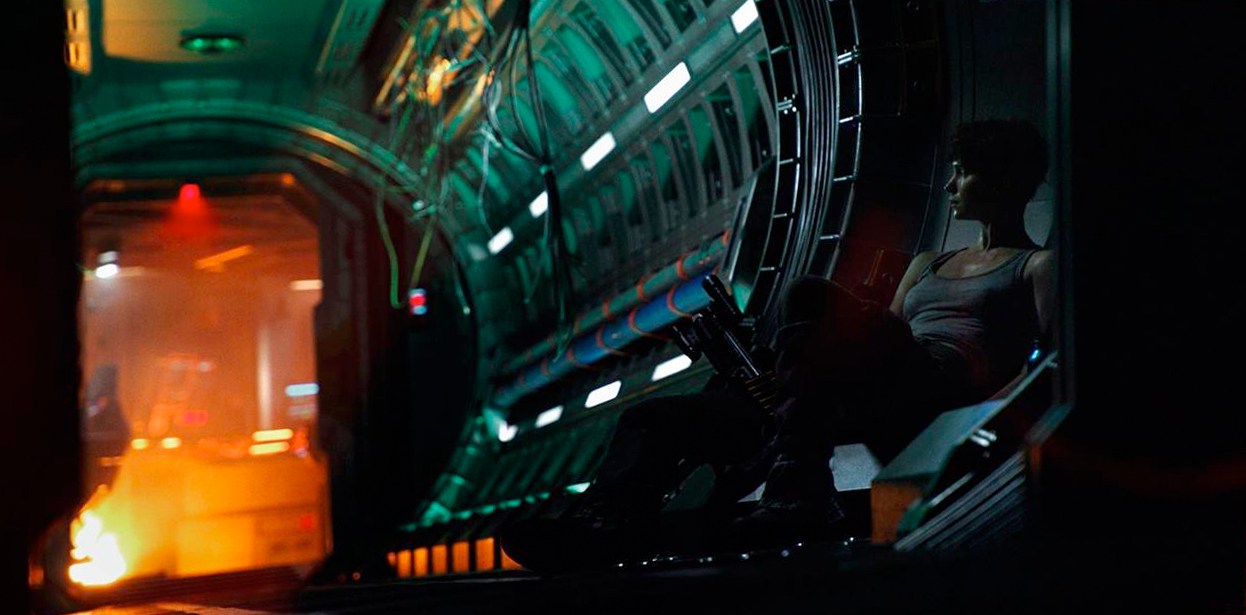 Speriamo in bene. Anche le prime immagini di Prometheus promettevano ottime cose, e invece…
Per chi volesse dare un'occhiata anche alle foto dal set e quant'altro, c'è un comodo articolo su fantascienza.com.